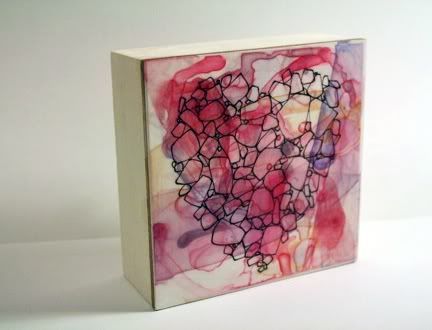 I have created an assortment of hearts made out of illustrated rocks on clayboard. These hearts are formed by the rocks, which are holding each other up and together. To me this symbolizes the strength and power of love. This could be a special gift for your sibling, mother or father, your child, grandparent, spouse, girlfriend or boyfriend, cousin, aunt or uncle. Pretty much anyone you would consider special.
These original pieces of art are something different from your ordinary card for Valentine's Days. It's something truly personal that your loved ones can hang on their wall or just display and can be admired year round. These pieces were hand made and that's what makes it special.
These piece were created using Mylar, acrylic, pen on thick Clayboard Panel measuring in size at 4"x4" and 1 ½ Inches thick.
Click on Image for more info.